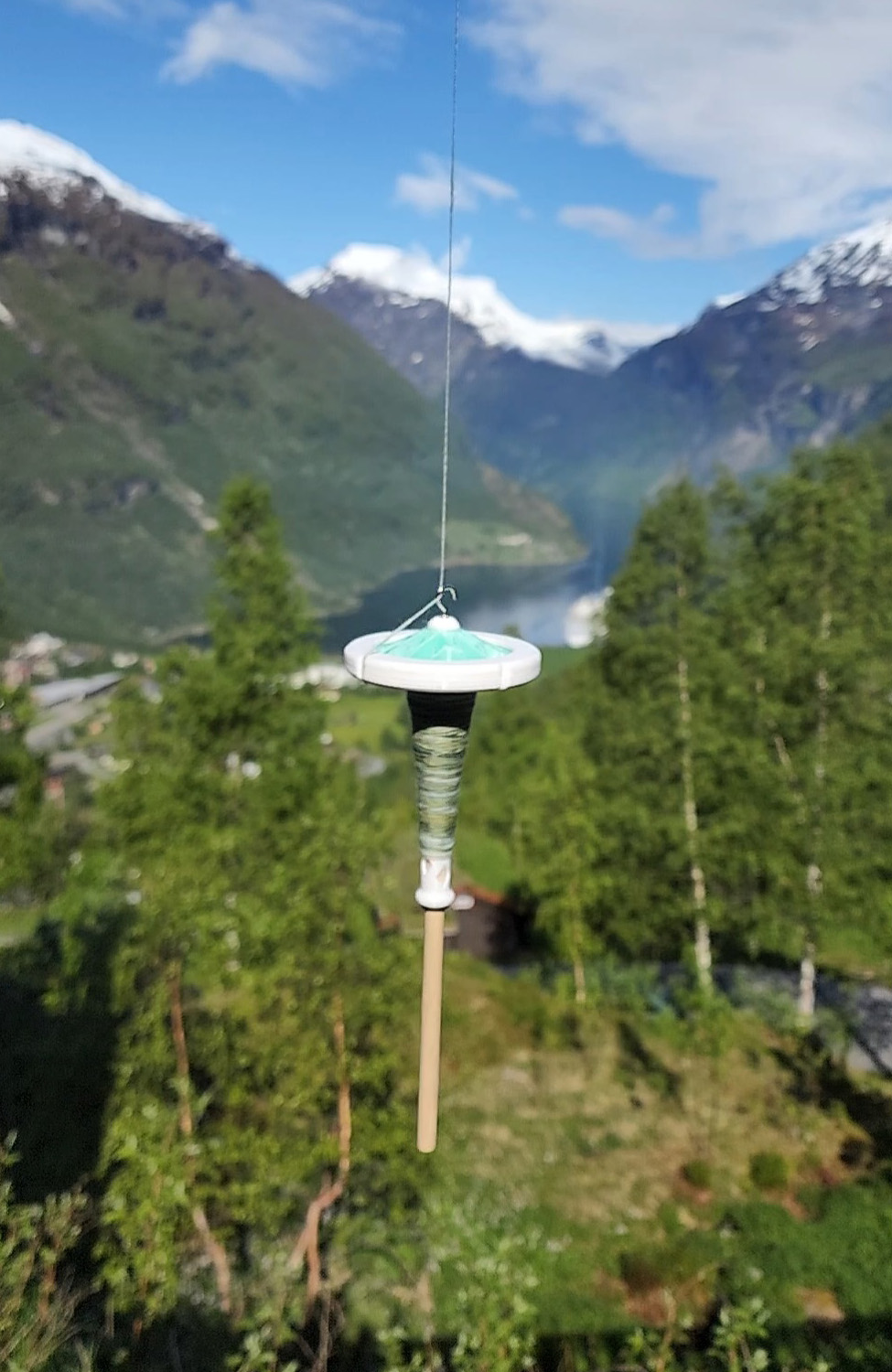 A drop spindle… with bobbins?!
I designed these to solve a few personal problems: I wanted a drop spindle that was relatively inexpensive, so that I wouldn't have to worry too much if I damaged it while out and about, but I also needed to find a way around winding singles off of my spindle to ply. Of course, it also needed to spin WELL. And I suppose, it had to look good too...
After about 6 months of prototyping and testing, finally this spindle with bobbins was born.
With the bobbin, plying or swapping out fibres and projects is easy and quick, without the hassle of having to wind fibre off of a spindle shaft first. I can pack the spindle on a trip with the bobbins in a small box, instead of toting around several spindles now. 
New to drop spindling? These spindles are very forgiving and will still spin quite well even if you are still working on your technique. It's been a joy to teach on these spindles and to see people not have to fight with their spindle and to be able to just focus on the drafting process.
Predominantly a wheel spinner? Take one of these along as a travel project, and ply the singles on your wheel when you're finished spinning your singles. Bobbins will fit on any lazy kate with rods that are 5/16" or smaller in diameter. 
I send each drop spindle with a freebie textured mystery mini-batt(approx.14g or 1/2oz) of easy to draft medium wool with bits of colour mixed in. Don't bother trying to make a "perfect" yarn out of it - I want people to just spin with their new spindle and to get used to it without the stress of trying to make the yarn as perfect as possible. Save that for the next spin ;)
-Innoxia Mai Truong
How Long Before Your Parcel Ships Out?
In-Stock: Typically within 2-3 business days
Made-To-Order: Typically between 2-10 business days
Shipping Rates:
Canada/US: Flat rate $20cad
Worldwide: $30 hold & I will contact you if the shipping cost is different.